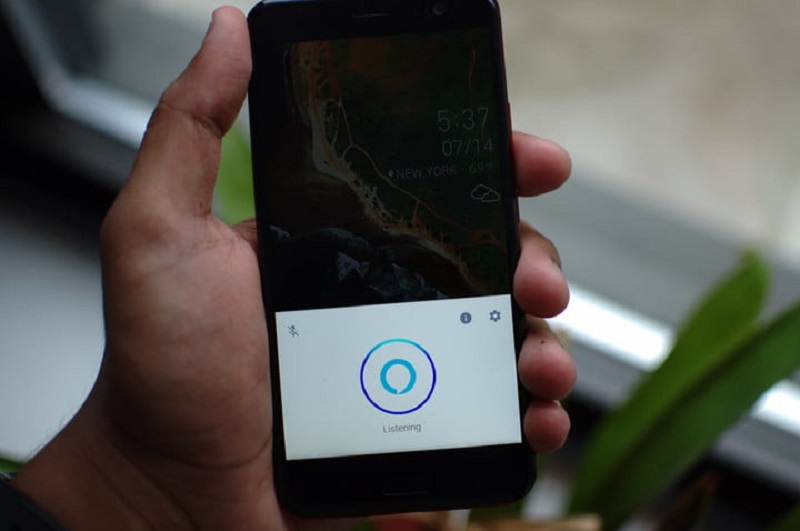 You Can Now Give Amazon Alexa Commands on Your iPhone
Alexa on IOS was launched in March 2017 and the Android users were able to use the voce control in January. Recently Amazon made an announcement that the Alexa IOS app will be able to support voice control. This update will now make Alexa available through the microphone icon in the Amazon app. Just by tapping that, the assistant will perform so many things just like it does on Amazon Echo speaker. This means that through an iPhone or an iPad a person can now interact with echo devices by use of spoken commands. They can also ask Alexa questions and even play music.
Alexa voice command on iPhone
Before this, iPhone users did not have this assistant but now they can fully use it. All you have to do is to tap the button on the Alexa IOS app and then make a voice command to the Amazon's assistant. You can ask for smart home control, perform music playback, answer you any random questions and even any queries concerning the website. However, for Apple users, who use Siri, will have to activate the software by tapping a button on Amazon's app.
It will be so much fun just issuing a command to buy and add to your shopping list. They also say it will be able to read kindle books, control some of the selected smart home products and even update you on the weather and news.
How to go about it
The capability of Alexa voice control is not in the Alexa app but instead it is found in the Amazon shopping app. Using this voice assistant on your iPhone is very easy. If you already have the Amazon Shopping app on your iPhone, you will see a small Alexa icon on the right side of your screen. If at all it is the first time you want to use or launch it, you have to accept "Alexa Helps You Shop". However, know that Amazon processes all audio and any data and stores it on cloud. This means you have to watch all your interactions and audios. You then lick continue and you will have Alexa support on your iPhone. Next hit the button and then give the Alexa wake word to give any commands. After this, you now have a full access to Alexa.
Why is it amazing
An advantage is that you can make your commands using LTE or even Wi-Fi. This clearly is awesome because you can make your smart home commands from anywhere. It doesn't limit you to be in all the time so that you can use it.
iPhone users had been frustrated by the fact that Android users got this update before they did. Now there is no need for their frustrations because they will now have the Amazon's voice control. The reason for this delay is because Apple's App store vetting process took time.
It is incredible seeing the full version of Alexa on the third party platform (IOS). Amazon claims that this new update will soon be available for IOS devices.