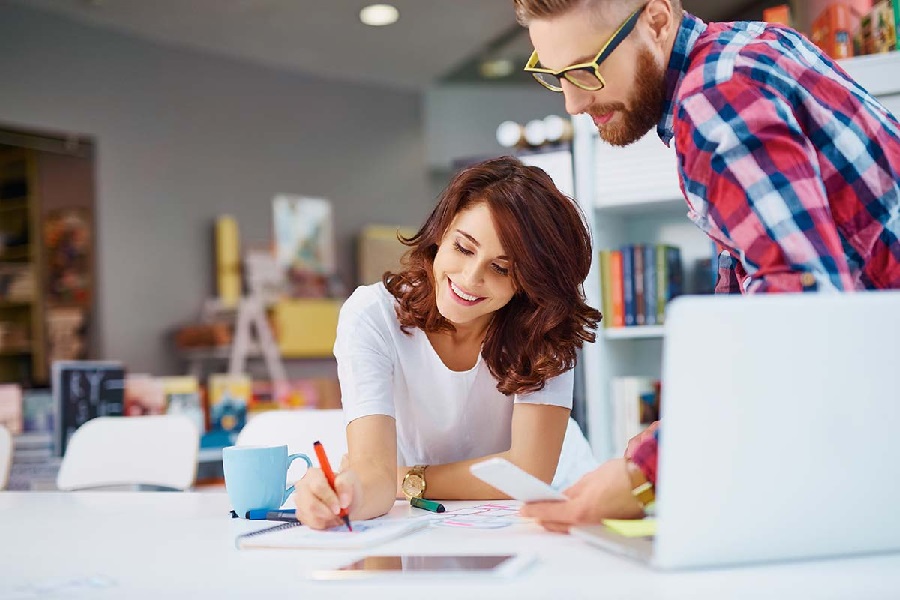 Why Pursue a Graphic Design Career?
If you are dreaming of making a career in a creative field then graphic designing is the right choice for you. The latest graphic design jobs have elements of fun, flexibility and they overflow with creativity.You can pursue a career in the field if you have the following.
You Love to Communicate: Drawing beautiful images is different from communicating through powerful and compelling images. Thus, if you have the flair to convince people to take action and know how to strike the right chord through your images then you have chosen the right field for yourself.
You Are a Team Player: Graphic designing is not a solo game. Here you have to work in collaboration with employers, clients, copywriters, art directors, other designers and advertising managers.
You Are Willing to Learn: It is an ever-learning field. You will have to learn to use the latest industry software, the new graphic arts trends and techniques. Also, you should learn to take criticism well, learn from your mistakes, be flexible to change concepts if required as the projects evolve and take the pressure of meeting the deadlines.
You Like to Have a New Perspective: Graphic design is an exciting and creative field, but for some, it's a way of life. A good design needs to be looked differently and in depth to the minutest details. Thus, if you have a natural tendency of being curious and look at things from a different perspective then it will reflect in your designs too.
You Love Flexibility: This career gives you the flexibility to work from pretty much anywhere you love. It's a creative field and sometimes the surrounding instigates the creative juices in you. If you are working as a freelancer, you can actually work from wherever you fancy.
You Think You Can Make a Difference: Most of us at times feel what our purpose in life is. Can we make a difference to the world in whatever little way? This career actually helps you see the fruits of your labour. Starting from scratch and seeing it through to the finish and then out in the world with other people seeing it, admiring it, using it and interacting with it gives a sense of achievement.
For a creative person, getting stuck in a rut of a regular job can be frustrating. So, enjoy your life as a graphic designer where every new day comes with new inspirations, making you happy and content.