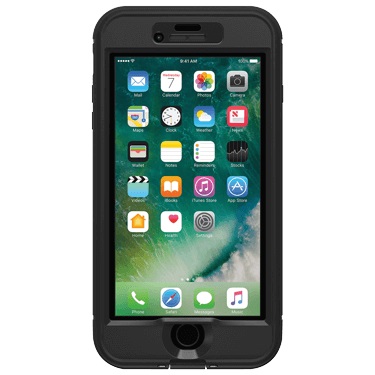 Atex Smartphone – Communication technology with Emergency Response
Despite their slim dimensions, smartphones are jam-packed with amazing abilities, and each year sees further refinements. People are always looking expectantly at each new year to see what will come in with the next wave of smartphones.
A Smartphone Operable with Gloves
Dust- and waterproof, Atex Smartphones have been designed for use in tough and harsh environments. Looked upon as an industrial smartphone, the lightweight and ergonomic designed Atex handheld computers provide users with access to business applications by means of the Nucleus operating system. What's more, the touchscreen is also operable with gloves.
Always in Touch
Ecom Instruments are the manufacturers of these ATEX hazardous area mobile phones and tablets for use in hazardous areas. Smartphones are an important item for hazardous area workers, enabling workers to communicate with each other. Think of the dangers of working in the oil and gas industry? Atex zoned hazardous environments like this are ideally suited for Atex smartphone technology.
Different apps can be used, many of them being productivity apps.
Ecom Smart Ex-0l is an ATEX certified Android Smartphone for use in dangerous, explosive areas.
Some of its features include –
LTE / WiFi / Android smartphone
Android 4.4, KitKat – Latest Android operating system
Usage is for Zone 1/21 hazardous areas
Touchscreen can be used with gloves – even wet ones
Loud Speaker
Shock and scratch-resistant Gorilla Glass 2
3600 mAh Li-Ion battery pack
Bluetooth 4.0 incl. BLE
Firmware Over the Air or FOTA keeps the smartphone up to date
Atex hazardous area instruments help users with many benefits such as standardisation of processes, increased accuracy of reports as well as tests. Atex inspections, for instance, involve the inspection of hazardous area equipment and no longer require an inspector filling in reams and reams of paperwork with omissions and inaccuracy.
The ATEX Android Smartphone is also equipped with 3G and GPS, dual SIM card and lone worker protection, autofocus camera, G-Sensor / Compass and safety dedicated SOS key among others.
Put Rescue Measures into Immediate Action
Explosions at manufacturing facilities have seen the deaths of workers and many injuries. Smartphones like the Atex have been specifically designed with the safety of workers in hazardous areas and from different industrial sectors. These smartphones make use of modern communication technology complete with emergency response and can locate workers who have been injured or killed so that immediate measures and steps can be put into action.