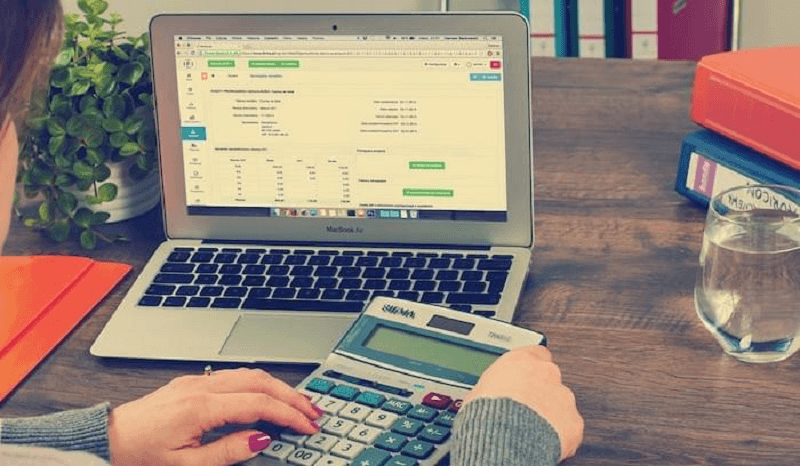 The Upside of EHS Concept in Business
There are a lot of essential components in business that you need to constantly look over if you want to ensure that it's continuously doing well and one of these is environmental health and safety – an area that you need to shine light on.
What is Environment, Health and Safety?
Environment, Health and Safety, or EHS, is a discipline which comprises of a set of standards that aim at providing and maintaining environmental protection and safety at work. To simply put, its standards are what every employer and its employees are inclined to follow to make sure work related activities or any workplace causes no harm or hazard to the people within and outside the workplace environment.
Back in the days, EHS did not earn the attention that it deserves. Companies were not willing to hire an additional team to manage the aspects of EHS. However, due to the prevalence of work-related accidents and near misses, some states began spearheading the legislation of EHS related laws and regulations to regulate and as much as possible, prevent the occurrence of potentially hazardous workplace set ups and activities. Nowadays, almost every country already has its own EHS laws. On this account, the IT industry has forthwith developed a digital solution in the form of EHS software to make EHS compliance manageable on the part of every business.
Importance of EHS in Business
The mission of EHS is to foster and nourish the working environment not just for the employees but also for other people they share the work field with. By keeping everyone healthy and safe, companies will no longer need to deal with high medical expenses and insurance costs. Moreover, an effective EHS will result in a decrease of return-to-work payouts that can be translated into potential savings. With this, the concept of EHS can serve as a strong contributor towards a successful, continuously earning business.
There are a lot of reasons why EHS plays an integral part in a business's success. Below are some of them:
It facilitates in protecting and upholding the safety and wellbeing of employees which can be motivating on their part. As a result, an increase in their productivity rate and level of commitment can be seen.
This promotes a healthier workforce and enhances the competency levels of the employees.
Disruptions at work caused by health problems are reduced.
It shows that the company is socially responsible, thus the value of its brand and its company image is enhanced.
Customers are more satisfied knowing the company is not only after of the profit but also does its share in protecting the wellbeing of its employees, customers, and the environment.
EHS has proven to deliver great ROI in terms of boosting employees' morale and the company's competitiveness, and eventually improving the area of profitability in a business. By managing and implementing a good EHS policy efficiently with the help of a good EHS software, the workforce are able to craft an effective and efficient framework wherein workplace injuries, medical illnesses, accidents, and near misses are kept at a minimum. Even if there was not a need for regulatory compliance, all types of companies ranging from small, medium, to large and global scale companies could enjoy such benefits if they saw the value of EHS as a worthy investment.
The Challenge of Maintaining EHS
As a business expands, the complexity of EHS management efforts can also amplify and can become hardly manageable if the company still relies on manual EHS processes. However, to date, a lot of companies are still reluctant to invest in EHS digital solutions because of their usually hefty price, and the users' hesitance to change.
The good news is, that will no longer be a problem with today's market. Google may recommend a number of EHS software to you but the honest user reviews you can easily access on the web will surely lead you towards a user-friendly yet feature-efficient EHS software.
If your business is still settling with the manual EHS process, now's the perfect time to shift to an automated one. These compelling reasons will show you why:
Better Regulatory Compliance
EHS laws will leave your business a lot of regulatory requirements that need to be kept up with. Complying with these standards manually is not a reliable and efficient approach. Automating it, on the other hand, can make keeping up with regulatory changes easy as EHS software providers usually guarantee automatic software updates to reflect changes on a timely manner. Moreover, the automation is expected to enable users to map existing policies to the updated regulations which can significantly aid in polishing the company's EHS policy. Lastly, most EHS software feature tools that automatically schedule and monitor inspections. This can downright take time if reports are done in papers.
Genuinely safer workforce.
After the emergence of Environmental Health and Safety discipline, there was a noted decline of around 65% in terms of fatalities brought about by work-related accidents. Moreover, 67% decrease in incidence of work-related injuries and illnesses was also observed. That said, the incidence of illnesses, injuries, and worse, fatalities, is not entirely eradicated. Even with the presence of compliance, there will always be potentials for near misses. Here's where an EHS software can come to the rescue. A basic package of EHS software usually entails a job safety analysis that assesses hazard mitigation throughout a given job procedure. It also features automated employee training monitoring software to ensure that workers have undergone enough trainings to perform their jobs at the safest level.
EHS management process is streamlined.
Looking over the changes within an organization is a challenge, making EHS policy implementation more difficult. The good news is, with a good EHS software, the whole management process can become a no brainer as the system will allow the user to monitor the process from the creation of request up to its full completion.
It's paperless.
A lot of EHS team's time were significantly consumed on paperwork rather than on the actual EHS process itself. This will no longer be necessary if an EHS software is deployed as it features an automation of paper-based EHS processes which is both time efficient and accurate.