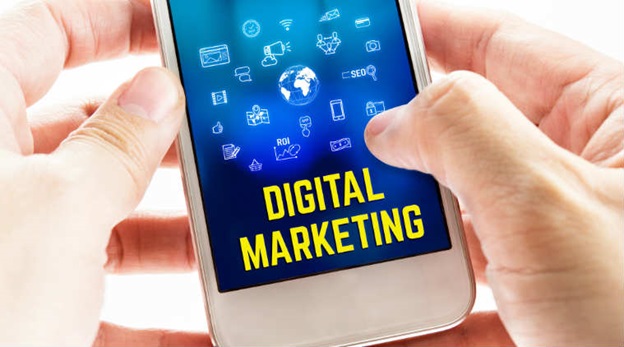 Top 5 Positions You Can Choose After Taking Digital Marketing Courses
With the digitalization of the world, a career in Digital Marketing is the new hype. Researchers say that by the end of 2020, most, if not all, of our daily activities stand a chance to be digitalized. In such day and age, we have designed a list of the top 5 jobs you would like to pick from after finishing a suitable course in digital marketing.
Search Engine Optimization Executive
Better known as "SEO," the concept is to put in motion activities that increase the online visibility of your brand via its website, social media or blogs. An SEO executive deals with the search engine trends, keywords, and processes that the brand's consumers are most likely to follow and strategizes effectively.
Search Engine Optimization notably increases about 27% profit and 40% brand visibility. A 30-day digital marketing course can teach you the tricks and approach to effective SEO.
Social Media Marketing Executive
It is the new age marketing. If you're not on social media, you're not on the market. A Social Media Executive shapes the brand's image via websites, social media handles and the content put through. It is fodder fed to the consumer which should be attractive enough to influence the immediate reader to share it across.
An average company's marketing strategy currently comprises a majority of Social Media Marketing Strategies.
Content Marketing Executive
With about 90% of B2B marketers adopting content marketing as a viable method, this career is booming more than others. If you have a way for words and a mind to monetize them, this could be a fulfilling job for you. Companies prefer this method of marketing owing to 60% lesser costs and generating three times more reach.
This role includes PR, publications, blogging, sales pitch copywriting, marketing campaigns, product specifications, etc.
Inbound Marketing Executive
This role includes bringing customers in without marketers having to step out physically. After taking up digital marketing courses, which help you in growing your profile, you will be a professional at the many strategies that can be used to generate leads and optimize conversion rate of viewers to customers.
An IME drafts the plan for marketing while a content writer executes it. A digital marketing course's fees are covered early on with such job profiles.
This is an interesting job wherein the executive's role is to deal with URL structures, Javascript and HTML while creating necessary databases. An expert understands the pattern of the consumer-end and lay out the company's reach, point out any shortcomings and correct it. A digital marketing course is vital for this job profile.
A digital marketing course's fees aren't a lot as compared to the payoff. With the exponential increase in digitization, careers in this industry are growing by the day.