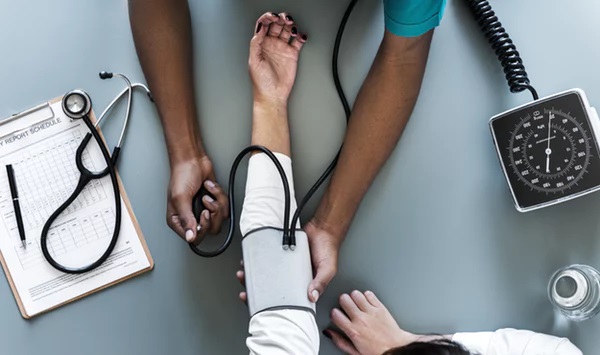 How CBD has the potential to be used for medical treatments
Most countries are now being more considerate about their regulations toward cannabis. One of the many chemical compounds of cannabis that is taking over the market is cannabidiol or CBD.
CBD, though derived from cannabis, does not make anyone high. It is non-psychoactive but provides therapeutic effects. Several research studies have shown that CBD has anti-pain, antipsychotic, and anti-inflammatory effects. It is also not considered a controlled substance by the Drug Enforcement Administration.
CBD for cancer
Cannabis has been used by many cancer patients for symptom management. But a more recent study cited that CBD can also be a useful treatment for breast cancer . It is a great opportunity for the CBD market as the breast cancer therapeutics market is projected to reach $16.21 billion by 2023.
According to the World Health Organization, one in six deaths is due to cancer. Aside from being hereditary causes, most cases of cancers were due to behavioral and dietary risks. Universities, private organizations, and even pharmaceutical companies try to further cancer research, and they are now looking into other alternatives such as CBD. This is why the global therapeutics market is forecast to reach $127 billion in 2022 .
Furthermore, with the recent FDA approval of a CBD-based drug for the epilepsy treatment, other research for treatments using CBD as an active ingredient could follow. This could really step up, not just CBD-based products, but the entire cannabis industry as well.
Innovation in CBD-based products
Several products with CBD are already available in the market—gummies, vapes, cake pops, chocolates. CBD products for pets have also been developed as they also help manage pets' aggression and other disorders.
Diamond CBD , a subsidiary of PotNetwork Holdings ( OTCMKTS:POTN ), is one of many cannabis companies that develop these kinds of products. But aside from these recreational goods, Diamond CBD has also developed CBD creams with anti-inflammatory features. Some athletes use CBD instead of ibuprofen when managing pain as it was recently removed by the World Anti-Doping Agency as a banned substance. Aside from being an inflammatory treatment, some athletes testify that they also feel other therapeutic effects. They say that they are less anxious, and they sleep better after using CBD.
An opportunity for both cannabis and pharmaceutical industries
The previously mentioned CBD-based drug that was approved by FDA, Epidiolex, is created by GW Research Ltd., which is a subsidiary of the U.K.-based company GW Pharmaceutical. They have been pursuing their Epidiolex drug since 2013, the same time when CBD became more popular in the media. The shares of GW upgraded by 1,500 percent after just one drug. They still have Sativex, currently being marketed in the EU as a treatment for multiple sclerosis.
Sandoz Canada, a large pharmaceutical company, has also recently partnered with cannabis producer Tilray. With high demands by the pharmaceutical industry in using cannabis in developing advanced drugs, it is the perfect time for cannabis producers or even CBD manufacturers to jump into the opportunity in the pharmaceutical industry.
With great opportunity comes great responsibility
Though it is evident that the pharmaceutical and cannabis industries have great potential, we should be reminded that they are built on quality. Raw materials like cannabis should be carefully sourced and maintained. POTN has foreseen the growth in the cannabis industry, and it is dedicated to developing premium hemp extracts with different cannabinoids (including CBD) for different uses, like medicine. POTN also makes sure that they employ the best medical professionals and industry specialists to develop the best products.
Cannabis is truly a commodity with extensive potential. And with more companies being dedicated to developing medical treatments using cannabis, and CBD in particular, it is not impossible that there would be major medical breakthroughs in the future.